Volbella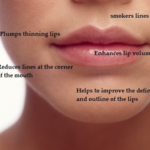 Introducting Volbella, a dermal filler used to define lips and for the correction of fine wrinkles around the lips. Volbella is a natural-looking and feeling lip filler to enhance the fullness of your lips and reduce lines around the mouth and is the latest FDA-approved injectable added to the Juvéderm family of dermal fillers. This non-surgical lip augmentation treatment is more advanced than previous fillers in that it includes a new, patented technology Vycross, which has been proven to soften and fill lines in a majority of patients for up to 12 months.
Since Volbella is also formulated with hyaluronic acid, a naturally occurring sugar molecule found in your body, to help the skin to retain moisture and softness ensuring long-lasting results. Volbella restores some of the lost hyaluronic acid due to aging in order to softly add volume back into the lips and surrounding skin.
See the impressive results in these before and after photos:
Contact us today to see if Volbella may be right for you!